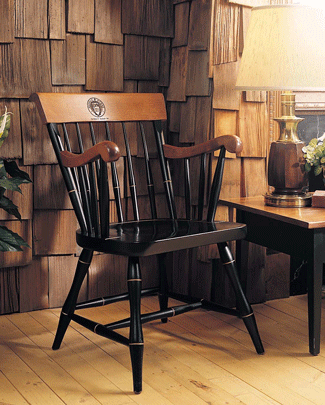 The Liberty Arm Chair is painted black with gold trim, has cherry finish arms and crown, and is laser engraved with the VLS seal.
The shipping charges will vary depending on shipping destination
and desired delivery date. Accurate shipping costs will be provided when order is received.
This item will be drop shipped directly from the manufacturer in 4-6 weeks from time of order.